What a Wedding DJ Really Does
Wedding DJs of Indiana – Your Go To DJs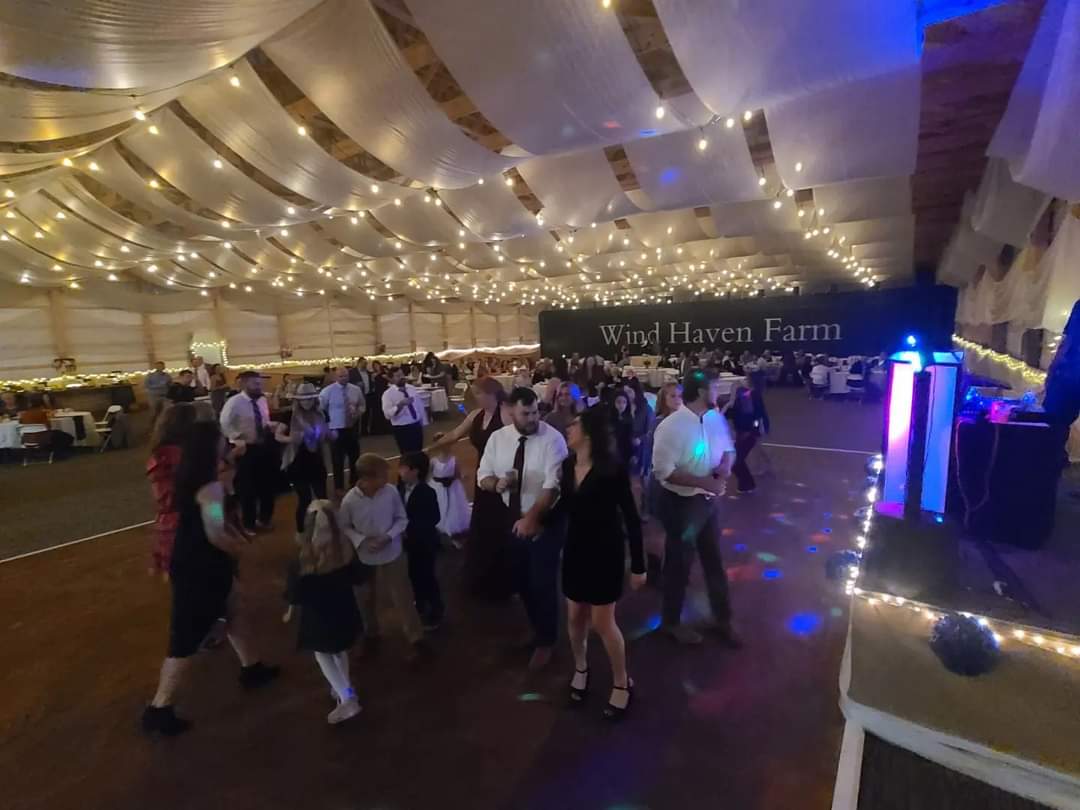 Before the Wedding:
Meet with the couple to discuss their music preferences and song requests.
Discuss any special requests or announcements the bride and groom may have.
Make a timeline.
Be available for video conferences with couple, and other wedding vendors.
Create a playlist that includes a mix of slow and fast songs to keep the guests dancing.
Purchase and organize music just for the wedding.
Load vehicle of equipment from storage.
Set up and test equipment to make sure everything is working properly.
During the Wedding:
Play music during the ceremony, including any special songs requested by the bride and groom.
Provide microphones for the officiant and any readers during the ceremony.
Play background music during the cocktail hour and reception.
Announce the wedding party as they enter the reception.
Guide vendors, and guests on flow of the wedding reception
Provide Microphones for any speeches.
Play the bride and groom's first dance song.
Encourage guests to dance and play music that gets everyone up and moving.
Make any special announcements, such as when it's time to eat or when the cake cutting ceremony, etc. will take place.
Play special dances, like the father-daughter dance or mother-son dance.
Play engaging music and read the crowd for the open dance floor.
Take song requests from over indulged guests
Be a team player
After the Wedding:
Take down equipment and clean up the area.
Load Equipment into vehicle.
 Unload  equipment in storage.
Provide any vendors song lists for key songs if they need it.
Answer any post wedding questions for vendors or couples.
Written By: DAVE the DJ not Dave the Octopus. 
Written By: DAVE the DJ not Dave the Octopus.